Black Spell - Psychic Doom T-Shirt
€

17.90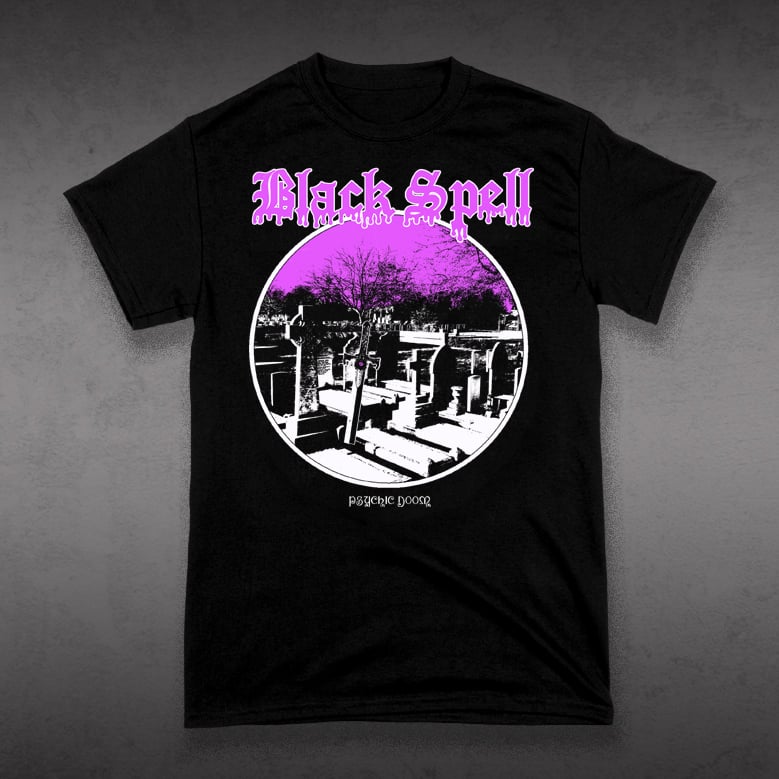 Black Spell - Psychic Doom T-Shirt
The shirts are printed on GILDAN HEAVY COTTON.
Artwork by @mysteriousfour_
50% of the benefits go to the band. Support underground music!
𝙏𝙝𝙞𝙨 𝙞𝙨 𝙖 𝙥𝙧𝙚𝙤𝙧𝙙𝙚𝙧. 𝙍𝙚𝙡𝙚𝙖𝙨𝙚 𝙞𝙨 𝟐𝟏𝙨𝙩 𝘼𝙥𝙧𝙞𝙡 𝟐𝟎𝟐𝟏. 𝙎𝙝𝙞𝙧𝙩𝙨 𝙜𝙚𝙩 𝙨𝙝𝙞𝙥𝙥𝙚𝙙 𝙬𝙞𝙩𝙝 𝙩𝙝𝙚 𝙫𝙞𝙣𝙮𝙡 𝙤𝙧𝙙𝙚𝙧𝙨❗ 𝙒𝙚 𝙨𝙝𝙞𝙥 𝙬𝙤𝙧𝙡𝙙𝙬𝙞𝙙𝙚.
Welcome new to the Hand of Doom roster:
BLACK SPELL
BLACK SPELL are a Psychedelic Doom band from nothern Italy. The band members are putting themselves behin their art, so no band photos, no band bio, just FUZZZZZZZZZ!
If you like some early Electric Wizzard or the whole South American Doom scene, you will definitely like this little gem. It could have been easily recorded in the 70's but hell no, its carrying the whole spirit 50 years further. So all we born-to-late youngsters get what we deserve. Lucky us. Thanks for having you, BLACK SPELL!
---
GERMANY and USA orders are incl. tracking. Please add the article "tracked shipping" if you are outside germany and want a track-and-trace shipping. If not, we ship without tracking to keep shipping costs for our customers low. We did not have any bad expericences so far with lost records.
---
We ship all records outside the sleeve to avoid seam splits during transport. We take care of good packaging with double-layered corners. We sell new/mint/unplayed/virgin vinyl. Anyway, a shipment all around the globe sometimes leaves some light marks here and there. This is not in our hands. If you want to visually check out the record before you buy it, please ask your local record dealer to import records from our HQ. We do wholesale, if requested. Supporting your local record dealer is a good thing anyway!
---
due to covid19 there are several postal restrictions all around the world.... beside a longer turnaround time (before covid19: up to 10 days, now: upt to 20 days) we have to face lockdowns coming up here and there. right now everything looks pretty ok (february 2021), but we all must expect everything these days....